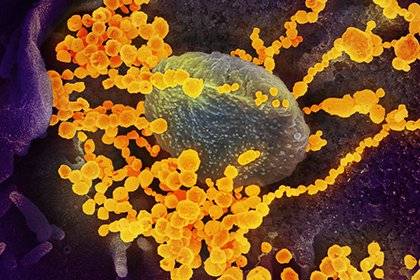 March 15 2020, Moscow Idaho
The world and my little town seem to be preparing for a wave of Covid19 infections, and some critically ill patients. Let's hope it doesn't happen. But just how would we do in the face of such an occurrence?
First of all, I trust most people have common sense; maybe I'm naïve. All my years of doctoring have not convinced me otherwise; although I could tell you some stories that would make you think I'm a fool for holding onto that faith.
But sometimes, common sense isn't enough. We know the virus can be spread even when the infected person has no symptoms, so common sense won't help you there. The widespread decisions by colleges, sports associations, and now our President to limit travel and large events may reduce the spread, but these decisions sure have raised the awareness. And common sense won't keep you alive when your lungs fill with fluid. It is clear this happens to a small percentage of those infected. So, we need more than common sense to deal with this.
We need information, for one. I've been happy with the information I have gotten, but I don't get mine from Facebook. I read reputable websites, the CDC website, my professional sites and local authorities.
Information comes from data, and we are short of that right now. We can infer some from other counties experiences, but that only goes so far. The limited availability of testing is frustrating many. The US has only tested about 65 people per million inhabitants (31,000 test total) as of last Friday. Without adequate data, information can be speculation. Speculation can contribute to fear.
A couple weeks ago testing was available here in Idaho through the state Public Health districts. They were using the CDC recommendations for who to test: symptoms (cough+fever and shortness of breath) as well as high risk exposure (direct contact with known infected person or travel from high risk area). But now, the clinic I work at and many others have a commercial test available. I expect lots more test results in the coming weeks.
Then we are left with the accuracy of the test. This can be frustrating too. The recommended screening test is a nasal and throat swab (long wire Q-tip up your nose and then the back of your throat). But in China, this test was only about 30-60% accurate. Thus, many early cases were missed. A blood test for antibodies is now also available, but it also has limitations. So, more testing would be helpful, but not all questions will be answered.
The number of new cases diagnosed in China has continued to decline since a peak in mid-February. The outbreak started a month earlier. But world-wide we are seeing a steady increase; the US is early on the upward slope. Idaho was one of the last states to report a case. But Washington, our neighbor was one of the first.
Only a few of the people who get the illness get real sick, and fewer die. China had about 4% fatality of their confirmed cases. Interestingly, many of the fatalities in China were in health care workers. Italy so far as seen about 8% death rate in confirmed cases. The US is just 2% fatality, but we are early on the curve again.
When people get real sick, our resources will be stretched. The viral lung infection requires intense treatment.
I appreciate that so many people are paying attention and working hard on this. And I appreciate that people are staying patient and calm. Some states have closed schools. Governor Brad Little has declared each district should make that decision.
We didn't have church this Sunday, but I'm going to work on Monday. I'll wash my hands and cough into my elbow. Our clinic has systems in place and we'll do our best. But I doubt this will be the last time we go through something like this; stay prepared.